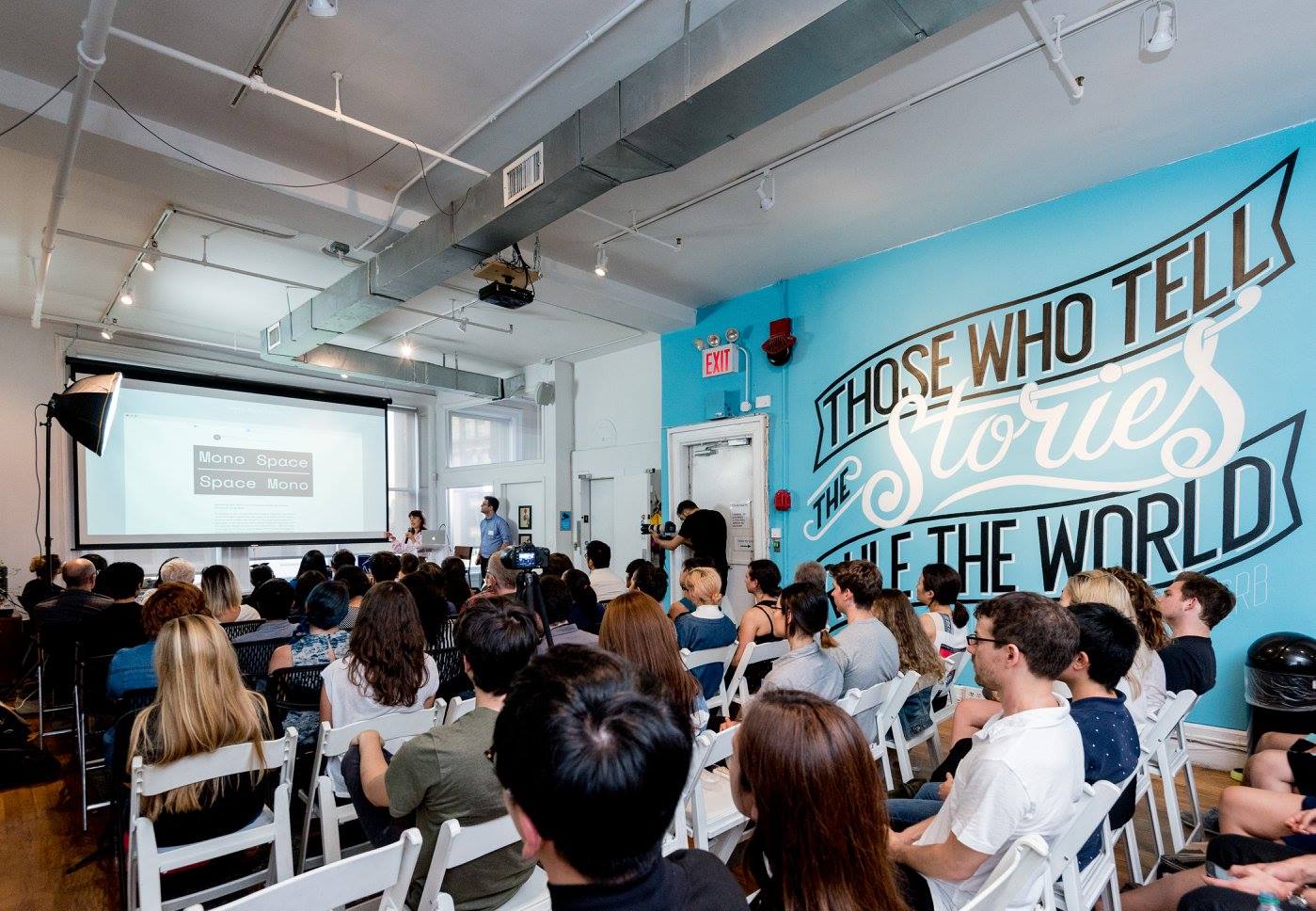 PixelTalks event series
The pixel is the common denominator across the creative industry.
Creatives can often find themselves siloed in both their companies and the creative community at large. PixelTalks aimed to connect visual creatives across mediums to foster continued conversations around design thinking and to offer opportunities to refine their skills. We invited pre-eminent industry leaders who are defining the trends in their respective crafts to speak to our audience.
On May 12, Rachel Gogel, creative director at The New York Times's T Brand Studio, spoke on visual storytelling in content marketing campaigns.
On July 14, Google's Rob Giampietro – creative lead of the company's material design studio – and Amber Bravo – who leads the editorial efforts at Google Design – discussed how they develop design ideas throughout print, digital, and social channels to engage their audiences. Read a summary of the event.
Recruited attendees across creative industries.
Managed event promotion on third-party sites and generated PR materials.
Formed sponsorships and tracked event budgeting.
ette all non-profit
Ladies@ is currently undergoing a rebrand to ette all. We are shedding the "ladies" moniker in the new year to reflect the inclusivity of our organization and the acknowledgement that ladylike behavior won't break the glass ceiling in our lifetime.
What is ette all? Born at a tech start-up in NYC, it's non-profit for gender equality in the modern workplace. We are a community for gender identifying females and the men who support them.
Our events have been the primary vehicle for growing our membership base. We've been fortunate to have garnered the enthusiasm and support of amazing partners like Getty Images, Spotify and The Muse; while our events attract professionals across different industries and range from 80-150 attendees depending on theme and venue.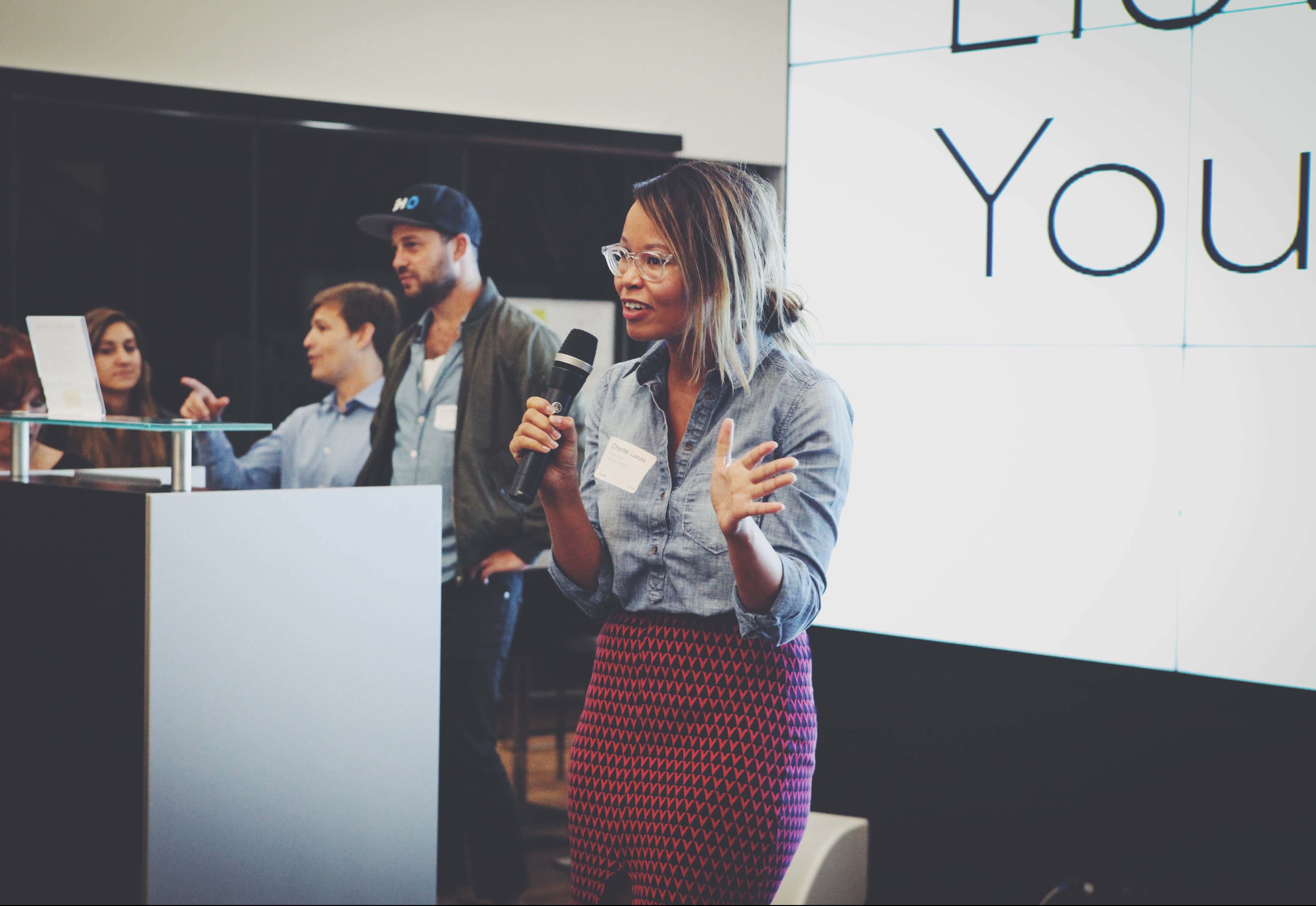 As CEO of ette all, I manage the strategic roadmap for growth in New York City, generate branding and marketing materials for the organization, and oversee event coordination and partnerships.
The images below are from various ette all events. Stay tuned for the new website.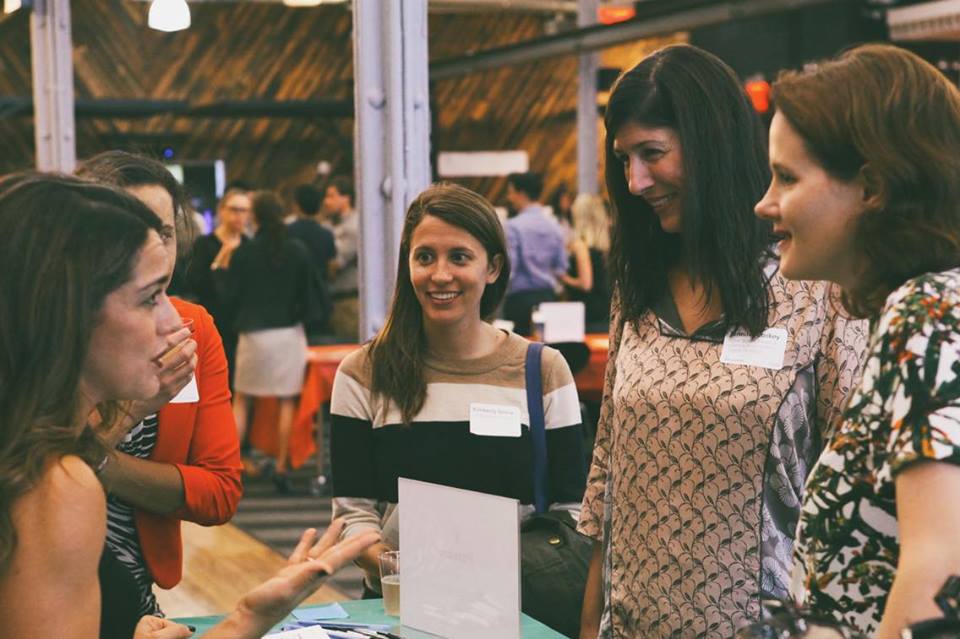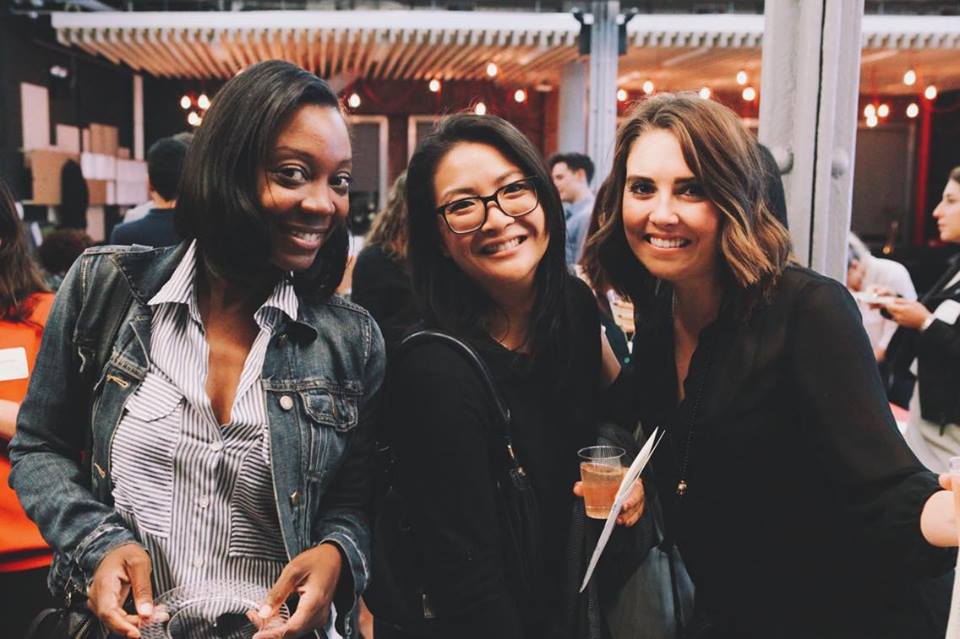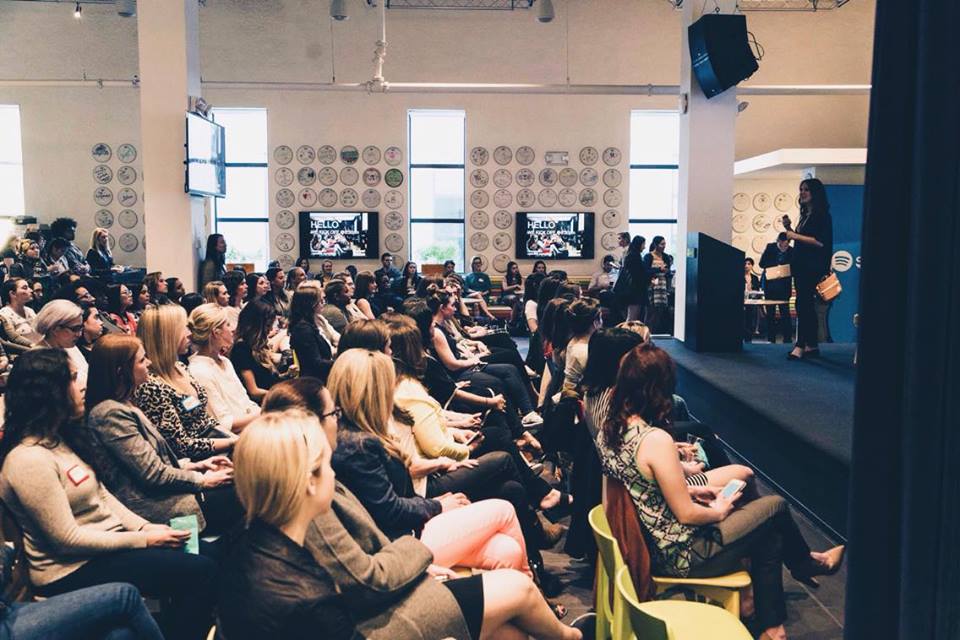 Documentary shorts festival
My grad school cohort was a ragtag group of photographers, journalists, filmmakers and social justice workers from (almost) every continent in the world in varying stages of our careers.
Premiering our dissertation projects, both photo and film, in a university computer lab was tantamount to holding Sundance at a Motel 8. But what were we to do with a slashed uni budget and the meager allowance afforded by postgrad life?
A close friend suggested converting a church-turned-community-center into a festival space and holding our film screening there. We dubbed ourselves Co-Directors and got to work.
In the end, we earned inclusion into the Brighton Digital Festival and saw over 100 guests come through our doors. The films were roughly 15-3o minutes in length and included topics such as implementing refugee programs in southern Italy, prosecuting war criminals at The Hague, and circumnavigating the world by sea.
Coordinated programming for festival night.
Managed event promotion across popular platforms in Brighton.
Designed program, social images, and signage.
Acted as point person for volunteer staff.